Thamburudhoo: Free Access To Everybody!
After a long period of uncertainty, the Maldivian government has finally decided to take a stand on the question of the privatisation of waves around Thamburudhoo (see our article: "The Republic of the Maldives, a country, not a country club"). Public enjoyment of the area was being threatened by a real estate project, which would have limited access to the surrounding sea. However the government has now confirmed that the ocean is indeed a public space which belongs to everyone, and hence cannot be subject to negotiation.
 It is good news for tour operators organising boat trips in the area, who have long been offering their clients access to the legendary waves of Sultans and Honky's.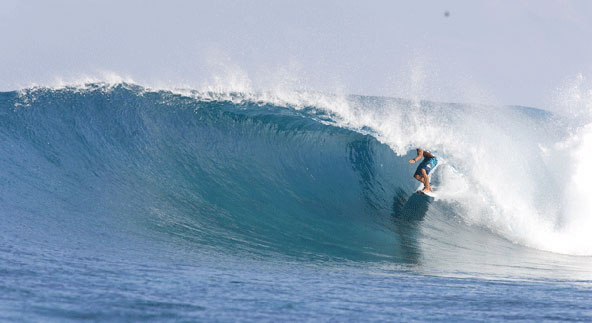 The righthander Sultans, Pic L. Masurel; Rider Michel Bourez
This successful outcome is principally due to the efforts of the Maldivian Surfers Association (MSA), which fought strongly both to preserve this public heritage and to enable the growing community of local surfers to continue to surf the island's waves. The action of the Liveaboard Association (LAM), which is the 'spokesperson' for the boating industry to the Maldivian authorities, also contributed significantly to the positive outcome of the negotiations.
However it should be noted that the Ministry of Tourism is expected to decide in the near future on a management plan that seeks to impose a number of rules on vessels seeking access to the site.
Whatever may happen, it is reassuring to know that today's Surfatoll cruise surfers can enjoy the area without any restrictions, as has always been the case.
1) See release of the 5th of March (available in Maldivian only):
http://www.gazette.gov.mv/v3/gazette/download/3041gazette-43-35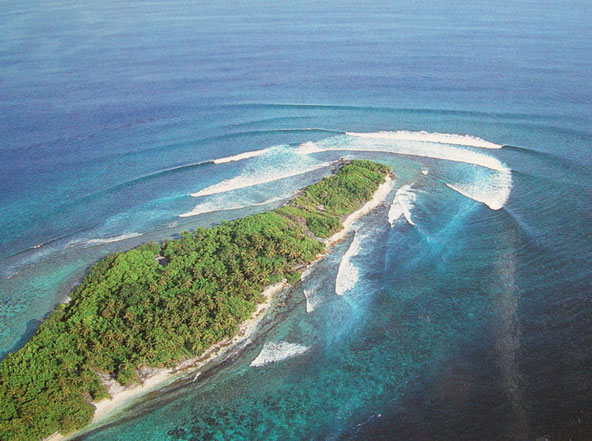 Thamburudhoo island