Maldives Surf Trip for the Whole Family
Located off the coast of India, the Maldives Islands are considered by many to be the premier tropical beach destination with gorgeous blue waters and world class surfing. The islands offer something for everyone, and they are the perfect vacation destination for honeymooners, retirees, adventure seeking individuals and families of all sizes.
Organizing a cruise on board a luxury vessel is a fantastic way to visit the Maldives. Private and shared charters offer unique opportunities to visit several of the islands and plan surfing adventures on the Northern, Central and Southern atolls. Local charter captains are familiar with the islands, surf conditions, swells and break points. These professionals can guide guests to the best locations for their experience level and introduce them to remote points in the Maldives seldom seen by typical resort guests. Luxury vessels can take guests to the least populated surf locations, and this provides a unique advantage versus booking a stay at a Maldives resort.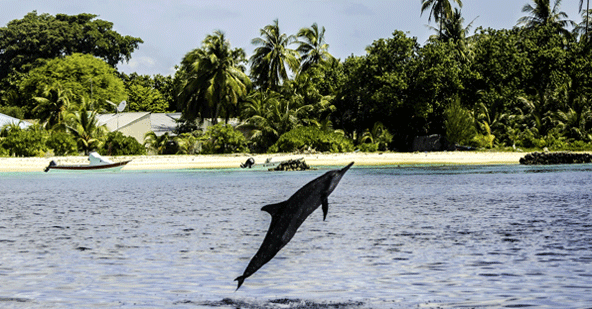 Surf enthusiasts can easily turn a Maldives surfing trip into a vacation the entire family is sure to enjoy by chartering a luxury vessel. For novice surfers in a party or those who have never surfed before, some sessions can be scheduled that are ideal for all experience levels. When not surfing, older children can spend the days snorkeling in the shallow waters while the boat is docked, and younger children can run along the shore collecting seashells or building sandcastles. Non-surfing spouses are sure to appreciate the quiet, serene atmosphere onboard our boats and breathtaking views of the turquoise waters.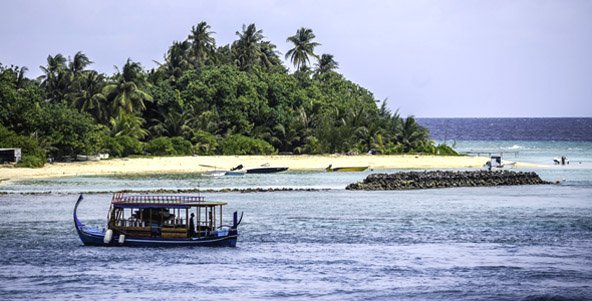 They might enjoy daily yoga sessions, relaxing with a favorite book, sunbathing in a hammock, dancing along to local music or sipping refreshing beverages on the vessel's private deck. Shore excursions, scuba diving and fishing are additional activities that can easily be arranged by the friendly, helpful crew on any one of the fully equipped boats.
When chartering a vessel for a Maldives surfing trip, the comforts of home are always at a vacationer's fingertips. While some enjoy surfing the waves from dawn until dusk, younger members of the family can take a break and nap on deck or in their fully appointed, quiet and comfortable rooms below deck. Each boat has a fully stocked kitchen, clean, private bathrooms and plenty of space for families of all sizes to stretch out. Evenings might be spent playing board games, watching television or enjoying expertly prepared meals consisting of a delicious selection of local cuisine and certain to keep even picky eaters full and satisfied.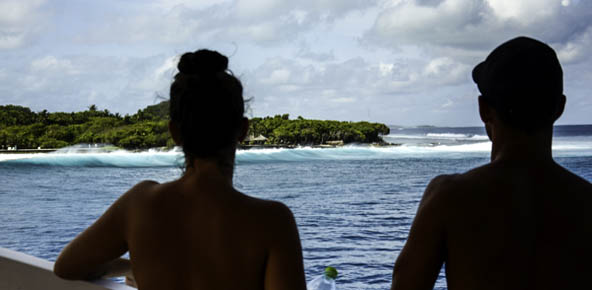 Booking a Maldives surf vacation for the entire family is as easy as contacting Surfatoll. Our specialists can provide information about the best breaks to surf, what time of year to visit for optimum surfing conditions in the Maldives and what to bring along on your trip.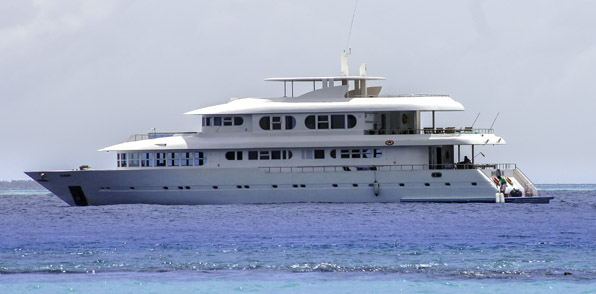 We can also help you to plan activities that cater to every individual in your family. Note that the price will decrease depending on how many people you come with. Just fill out the form below and receive a booklet with all necessary information!