Matt Wilkinson and Owen Wright stop in the Maldives
Matt Wilkinson and Owen Wright decided to stay in the Maldives islands – the tropical jewel located in the middle of the Indian Ocean – before the next leg of the Championship Tour (CT), which will take place in Jeffreys Bay from July 12-23, 2017. Their choice got rewarded with excellent conditions of hot and turquoise water that allowed them to surf waves of exceptional quality!
First, on Hudhuran Fushi (Lohis) in the northern atoll of Malé, the two Australians deployed their arsenal for impressive maneuvers under the astonished glance of the surfers on the hotel who had coffee in the iconic spot watching waves and sampling the incredible local cuisine.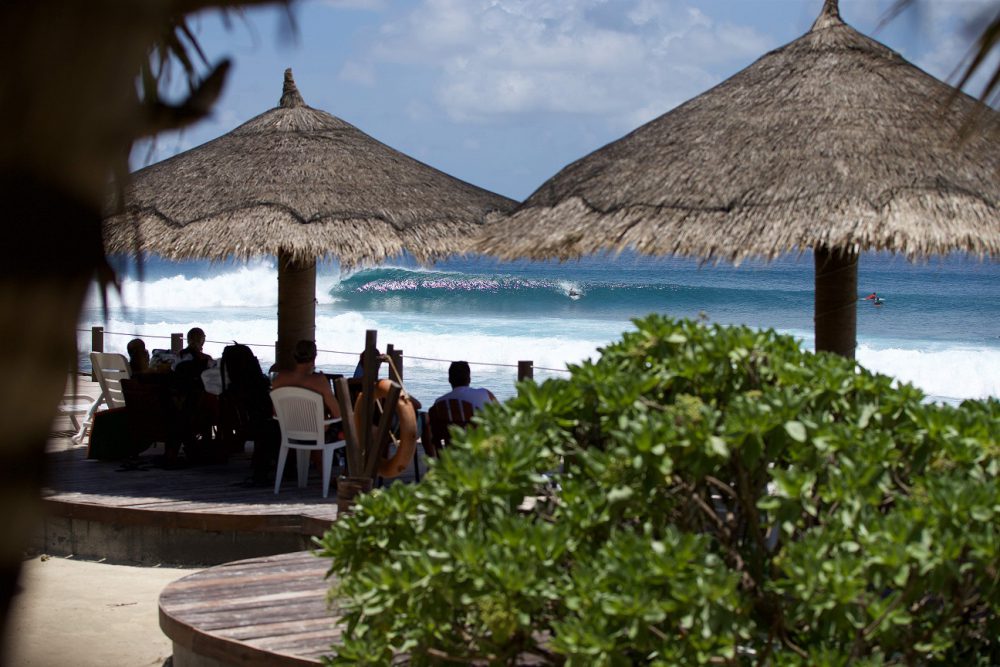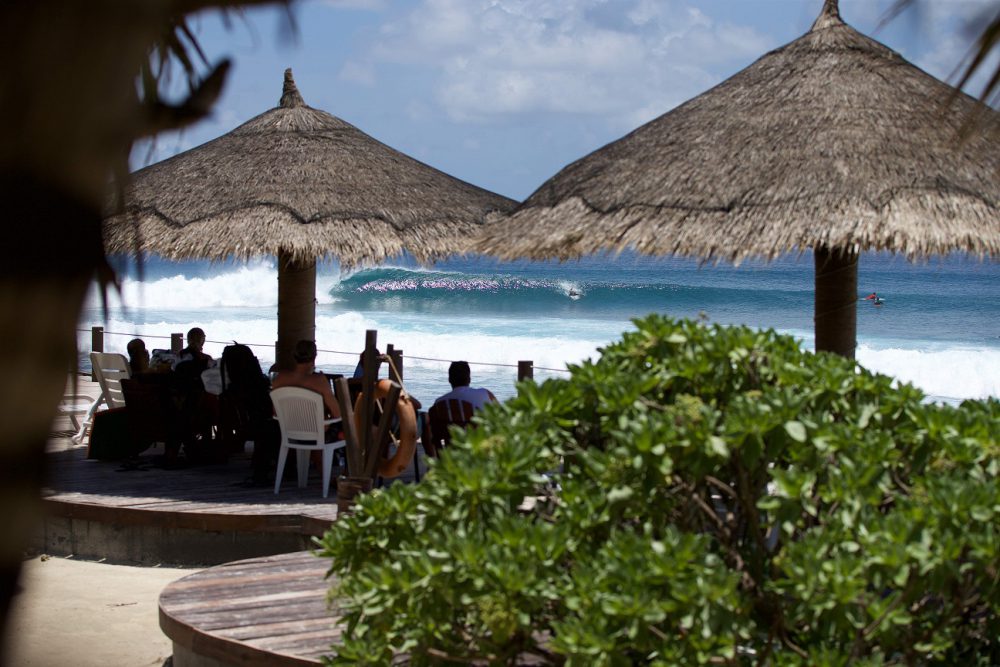 Pic © R. Kotch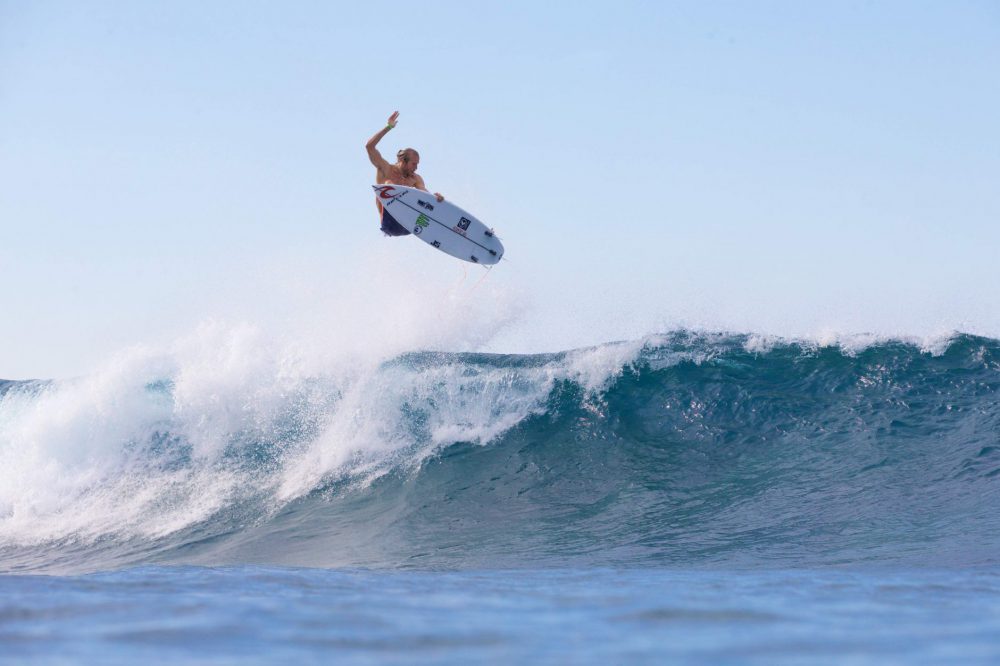 Pic © R. Kotch
Owen in the air in Lohis. The wave runs from March to October every year with swells from the southeast and the northwest wind. The roaring forties generate storms which bring the biggest swells to the archipelago. The highest waves are likely to occur in June, to August when the wind is mainly offshore all day long.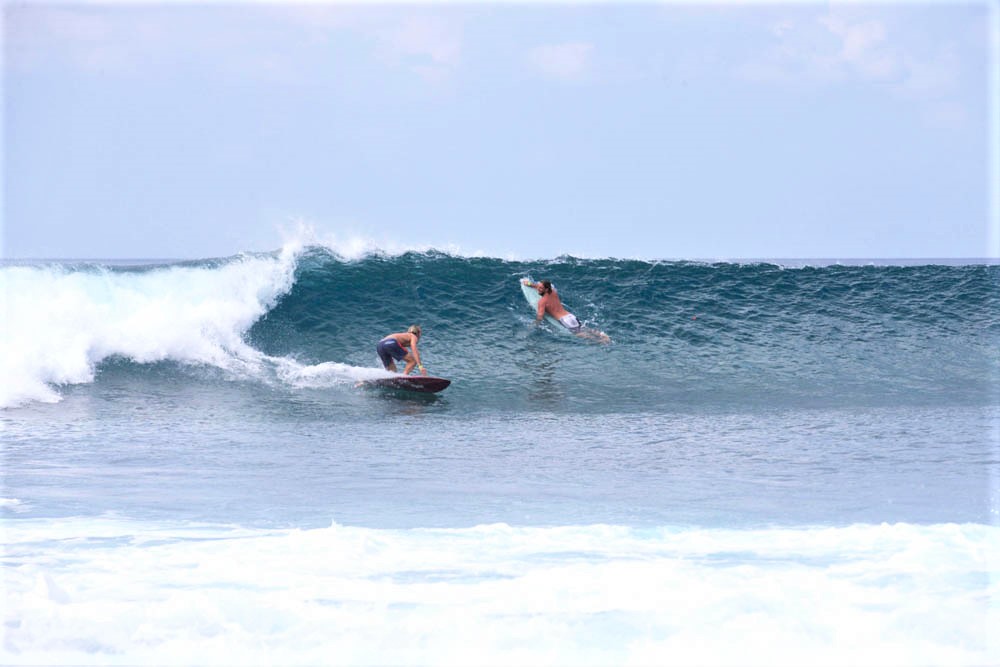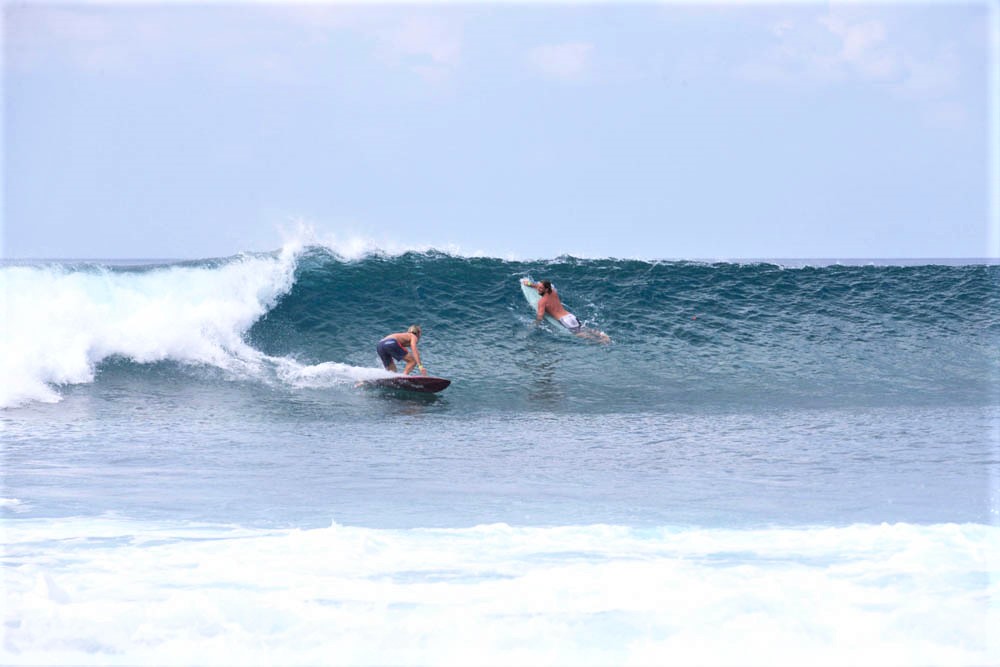 Pic © R. Kotch
Lohis is a high-performance wave perfect for intermediate and advanced surfers. It looks absolutely beautiful – no flogging on the reef. There are other amazing waves nearby that suit almost every level of surfing except for complete beginners since all waves break over the reef.
Hudhuran Fushi is located about 40 minutes from Male by boat. The wave that surges there is exclusively reserved for the resort guests (max 40 surfers). The boat trips in the northern atoll of Male could not safely bring their surfers to this wave. That day Wilko and Owen had the nice wave for themselves.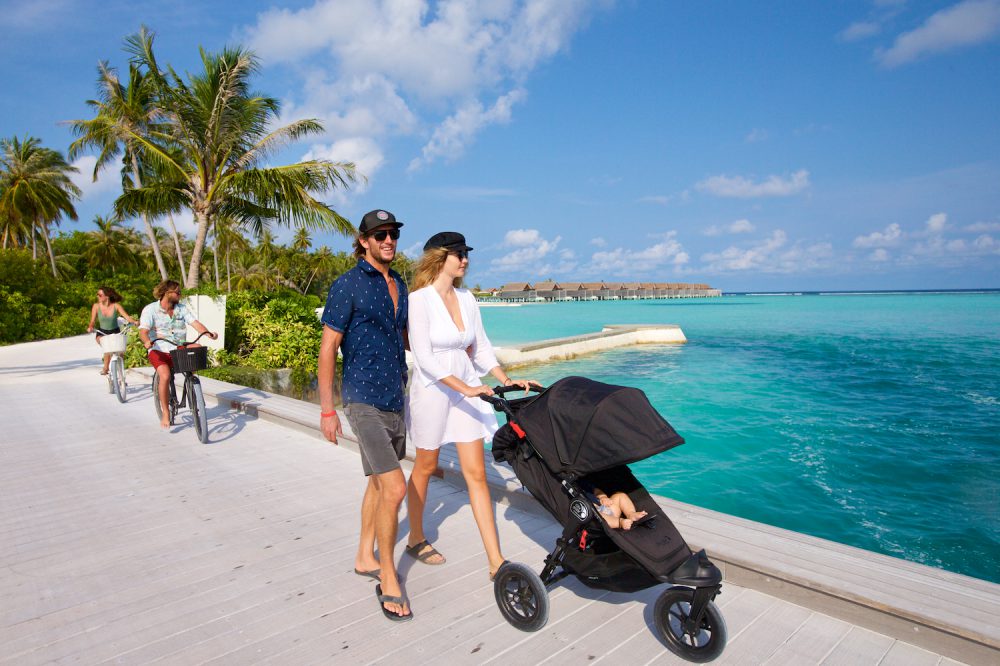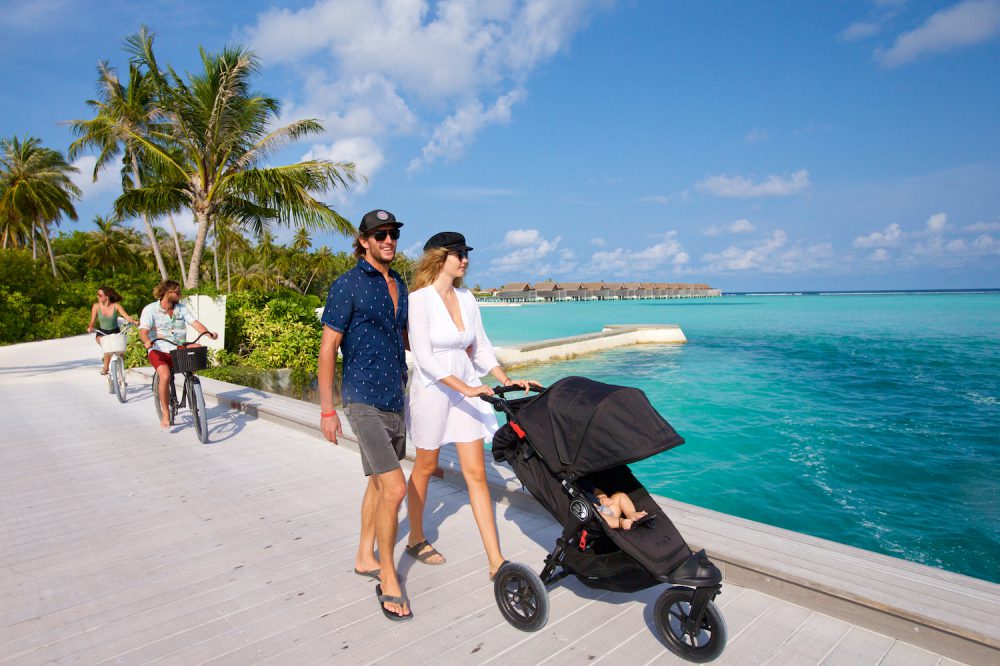 Pic © R. Kotch
Owen took the time to take a beach family walk. The lagoon on the calm side of the island was just what one could wish for. The water was so crystal it was almost fluorescent, with ever changing sand banks and many coral reefs created a mottled effect with apparently infinite shades of blue as the eye could see. There were many beautiful places for Owen to explore and everywhere he looked was a tropical beach scene worthy of any magazine cover.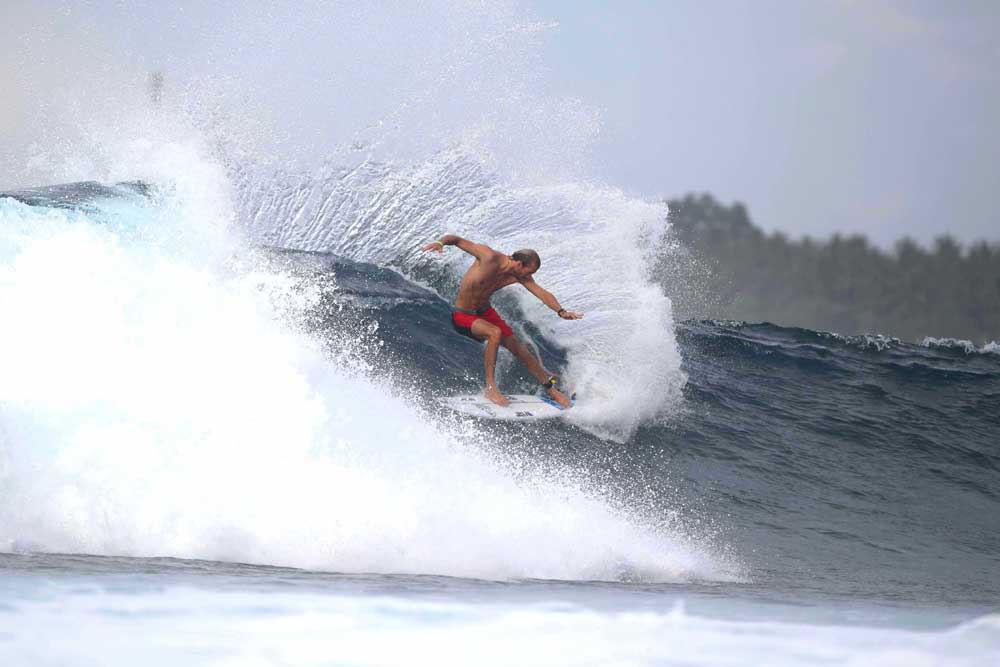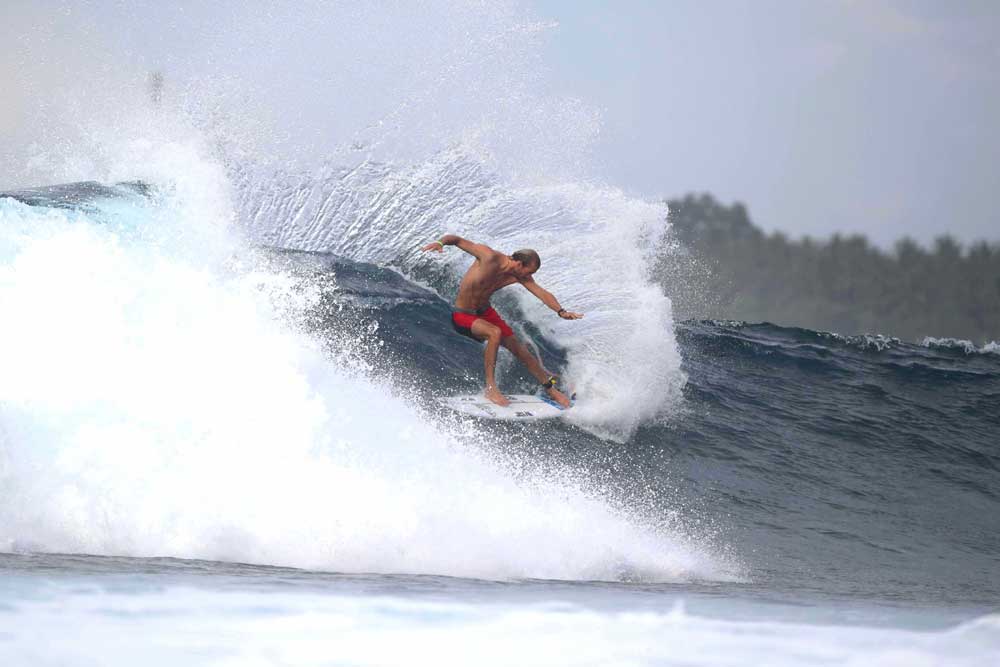 Pic © R. Kotch
Here he is back on his favorite playground and offering us a beautiful spray of water for the photo shoot.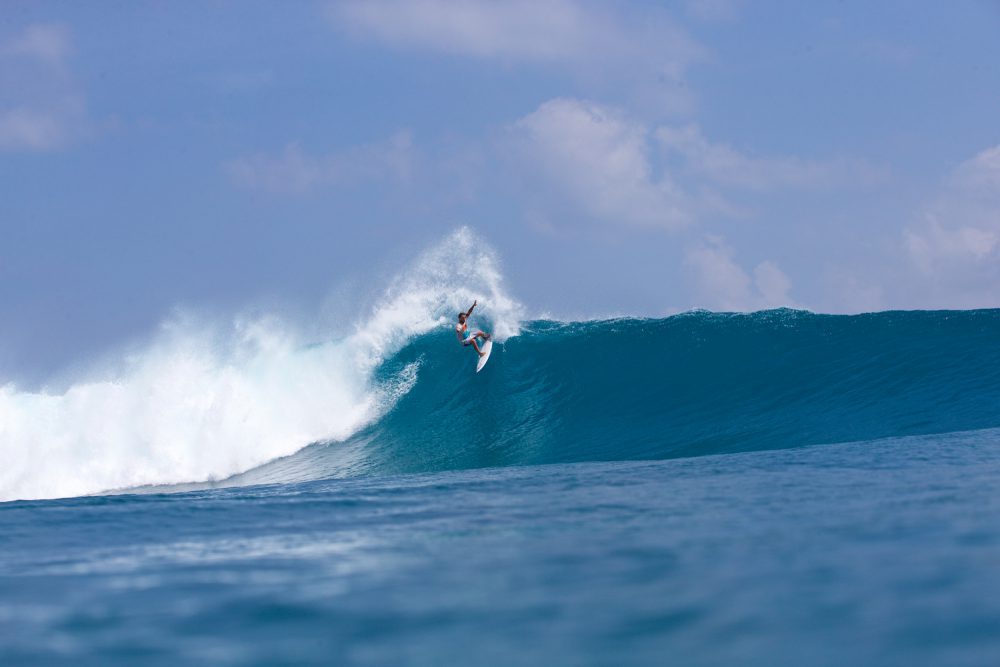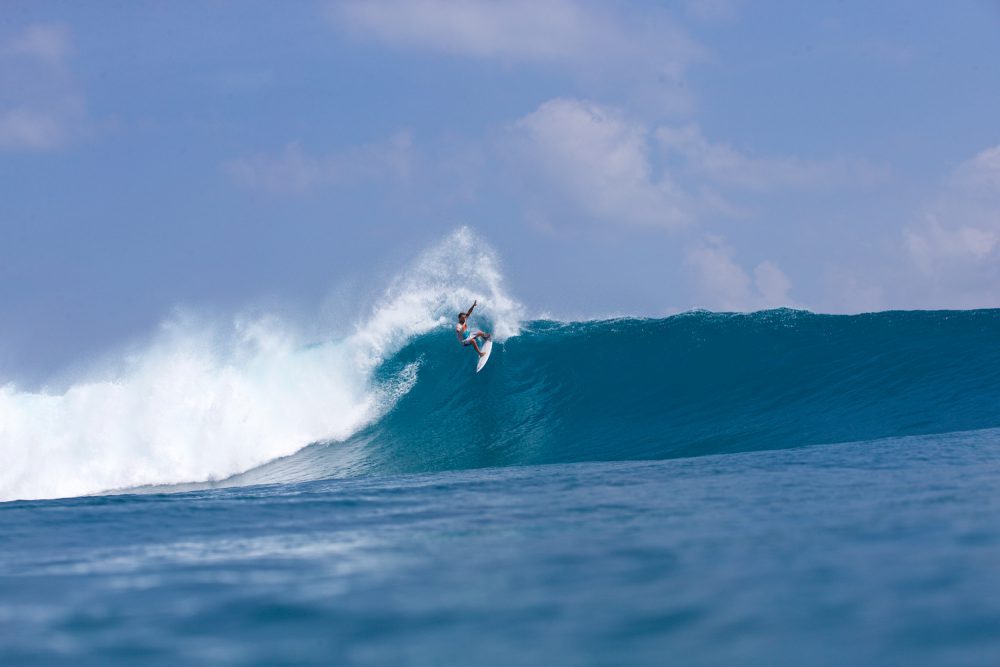 Pic © R. Kotch
A few days later, they took a seaplane to the west of the archipelago to surf this perfect left.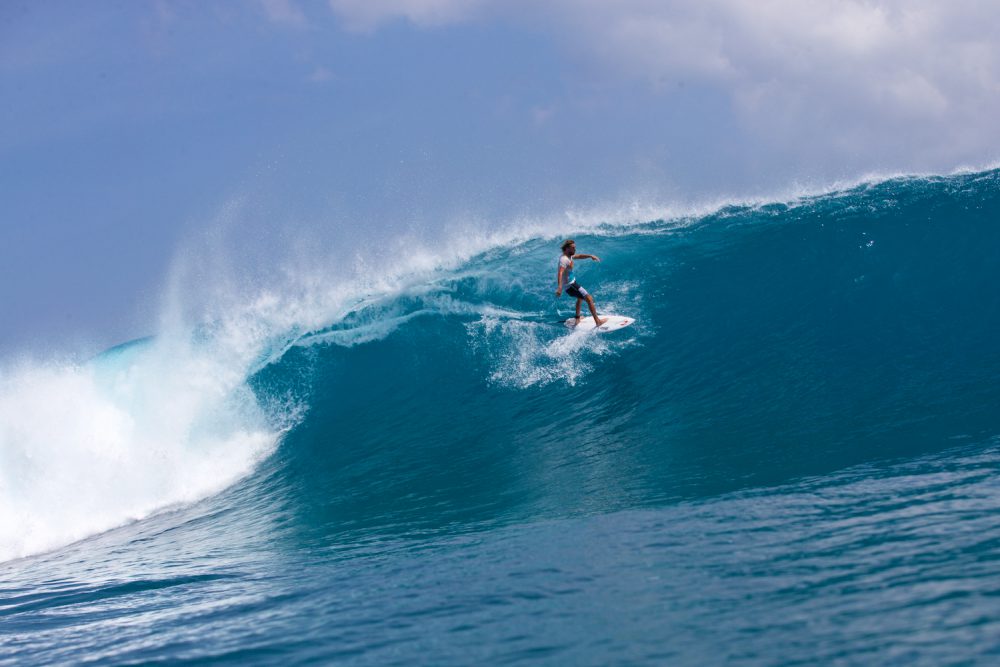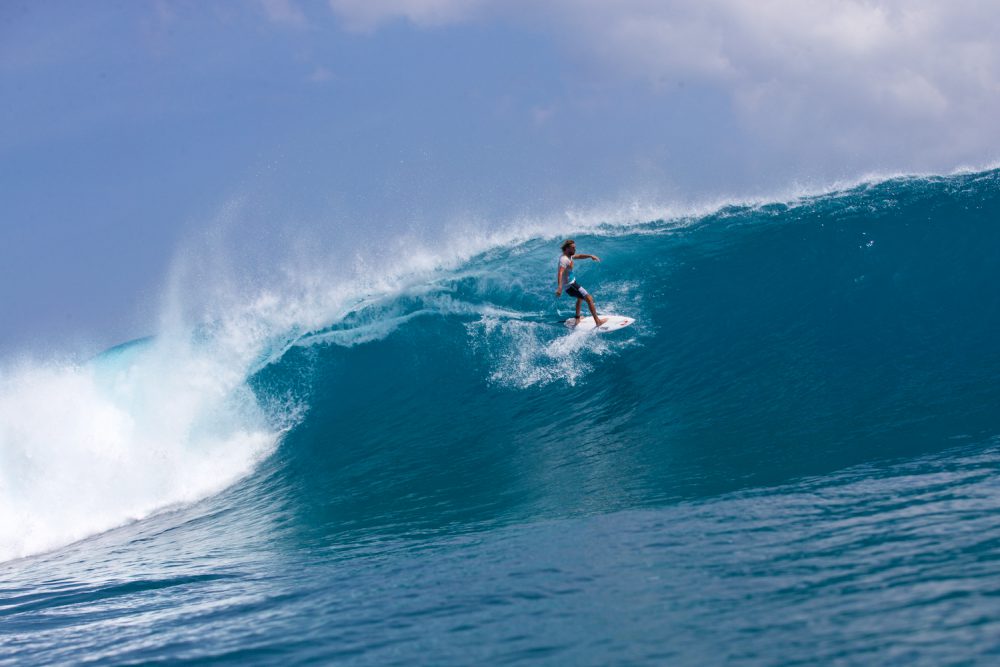 Pic © R. Kotch
The take-off is relatively easy because the wave rises slowly and with a lot of water, but it becomes powerful and tubular on end.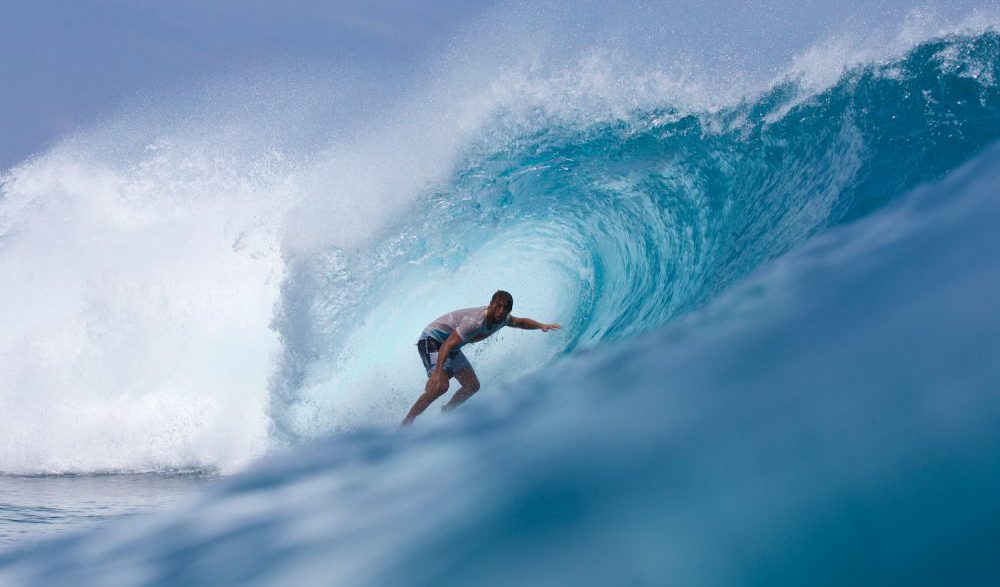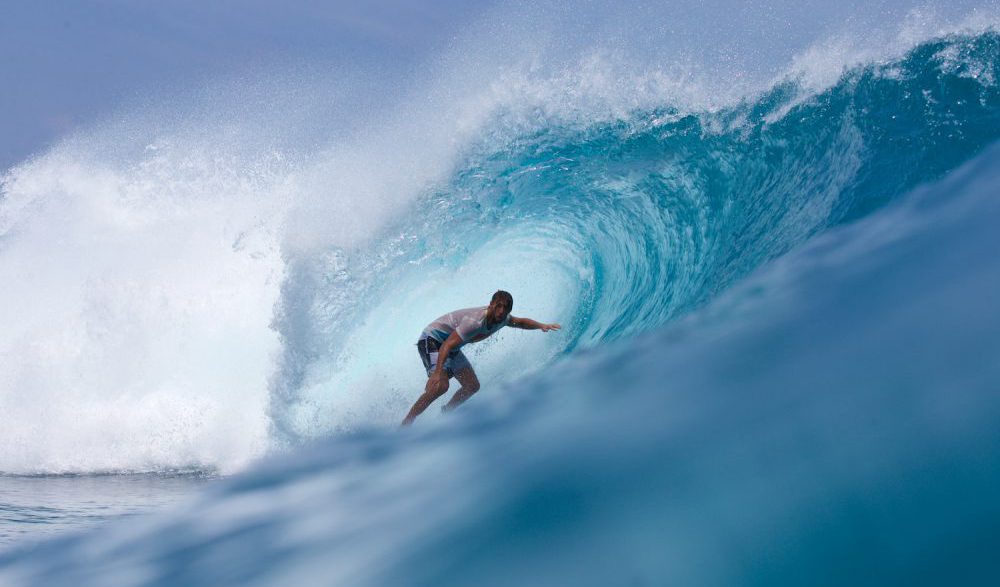 Pic © R. Kotch
Wilko does not take long to tame it …